It's no surprise our country, let alone the world, is in a crisis thanks to COVID-19. Businesses are shut down, schools are closed, grocery stores are empty and can barely keep up with the demand. And don't even get me started on the toilet paper situation….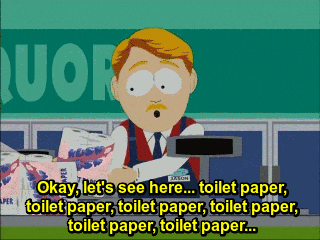 Image Credit: https://gph.is/g/EqGd8PD
Seriously folks, who hoards toilet paper?
Really people? C'mon.
But enough T.P. digression, as the purpose of this blog isn't to discuss how to protect yourself from COVID-19 (even though you should be taking every precaution!) nor is it a political blog to discuss whether government officials should have taken action sooner. No, this blog is about how we, as Americans, can learn from our current situation and how to better protect ourselves individually from any crisis that may come our way – worldwide pandemic or not.
Countless Americans are out of work, 3.3 million, to be exact – according to the Labor Department. All across the country restaurants, bars, shops, hotels, gyms and the like, have all shut down due to the rapidly spreading coronavirus. Some economists are predicting the above mentioned number can jump upwards of 40 million in April.
So many people have been impacted, an aid package was passed by the Senate last week, the largest of its kind, to help the American public. Most of us will be receiving checks for $1,200 with additional checks going to those who were laid off. While I'm not opposed to government aid, I think there are several important questions we need to ask ourselves in order to prepare for future crisis' – whether a worldwide pandemic, zombie apocalypse or your ravenous puppy takes a bite out of your tush and you're out of work for a few weeks. (Hey – it could happen!) Who ever thought we'd be on a lockdown because of a virus that spreads like wild fires? Ok, ok – maybe Bill Gates did. Perhaps an infectious disease doctor could have – but you know what I'm saying!
QUESTIONS TO ASK OURSELVES:
Do I have an Emergency Fund Saved Up?
According to CNBC:
"41% of Americans would be able to cover a $1,000 emergency with savings".
That's less than half the American population, folks! And let's face it, most emergencies cost more than $1,000. Add that to the amount of debt most Americans are in, roughly $29,800 on average according to Northwestern Mutual's 2019 Planning & Progress Study, and the results are staggering. It's no wonder we're overworked, stressed and burnt out!
According to a study performed by the First National Bank of Ohama, 49% of Americans are living paycheck to paycheck, so it's not surprising less than half of us would be able to cover an emergency with our savings. Assuming the emergency was only $1,000 and not more.
There is, however, good news: there's a way out! You can find countless programs and resources, especially online, to help break this cycle. Here are a few that come to mind:
Dave Ramsey – Probably one of the most well known resources. Dave focuses on baby steps to help folks get out of debt and build wealth.
The Penny Hoarder – This website is dedicated to helping people save money by providing articles equipped with ideas, tools and tricks in order to do so. One of the most popular articles is entitled " Tired of Living Paycheck to Paycheck? Break the Cycle With These 9 Steps," which provides people with an action plan to stop living paycheck to paycheck.
Rachel Cruze – Daughter of the above mentioned Dave Ramsey, Rachel provides financial guidance, including a 14-day money finder challenge.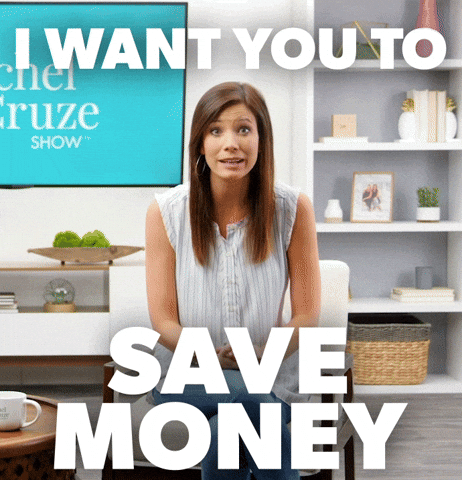 Image Credit: https://gph.is/g/aRXjXgJ
2. What are the Requirements to Keep my Health Insurance?
This question hangs on whether or not you were laid off, meaning you may or may not go back to work, or if you were furloughed, meaning you are temporarily laid off and will be going back to work shortly.
If you were furloughed, it's more than likely you will keep your insurance benefits while you remain out of work. Here's a great article to break things down further.
If you were laid off, in short, you generally have two main options:
Buy a plan through the Health Insurance Marketplace

Sign up for COBRA coverage
This article is a great resource which further explains your options.
3. Are My Aging Parents Well-Equipped?
While the Coronavirus doesn't discriminate, we do know by now it can be detrimental to the elderly. Older folks are encouraged to stay home as much as possible in order to protect themselves. Some grocery stores have allotted the first hour of opening for folks over the age of 60, allowing them private access to shop whilst the stores are among their cleanest – having been thoroughly cleaned the night before.
With all these precautions for seniors, we must ask ourselves if they're prepared for a crisis. For instance, what about their prescriptions? Do they have a home-delivery service set up or a quarantined care-giver who can pick them up, if we're not around to do so ourselves?
What about a power-of-attorney, or a will? Are those documents set in place? This doesn't just apply to our parents, but for ourselves as well. Not to be the grim reaper over here but these are honest matters we should be concerned about.
Times are tough. And scary. But we'll get through this.
It may be rough.
It may take awhile but…
We'll come out on the other side. And since we're all stuck at home anyways, instead of spending countless hours on Instagram and Twitter, let's use this time wisely to perhaps better prepare for the next crisis in whatever form it may come.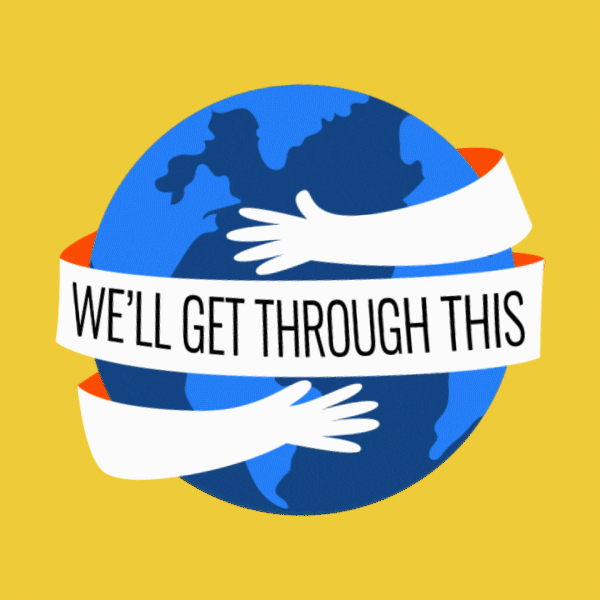 Image Credit: https://gph.is/g/ZPmlBWB
References:
Heather Long. Alyssa Fowers. "A record 3.3 million Americans filed for unemployment benefits as the coronavirus slams economy". 26 March 2020. WashingtonPost.com https://www.washingtonpost.com/business/2020/03/26/unemployment-claims-coronavirus-3-million/
https://www.washingtonpost.com/graphics/business/coronavirus-stimulus-check-calculator/?itid=ap_heatherlong&itid=lk_inline_manual_10 1 April 2020.
John Wagner, Paul Kane and Mike DeBonis. "House leaders seek to expedite emergency aid package amid uncertainty about GOP lawmaker delaying measure." 26 March 2020. WashingtonPost.com https://www.washingtonpost.com/politics/house-leaders-seek-to-expedite-emergency-aid-package-amid-uncertainty-about-gop-lawmaker-delaying-measure/2020/03/26/392c9dba-6f7d-11ea-a3ec-70d7479d83f0_story.html 1 April 2020.
Megan Leonhardt. "41% of Americans would be able to cover a $1,000 emergency with savings." 22 January 2020. Cnbc.com. https://www.cnbc.com/2020/01/21/41-percent-of-americans-would-be-able-to-cover-1000-dollar-emergency-with-savings.html 1 April 2020.
Northwestern Mutual. "Planning & Progress Study 2019." news.northwesternmutual.com. https://news.northwesternmutual.com/planning-and-progress-2019 1 April 2020.
Jay Helfin. "Nearly half of Americans live paycheck to paycheck: Bank survey." Washingtonexaminer.com. 20 February 2020. https://www.washingtonexaminer.com/news/nearly-half-americans-live-paycheck-to-paycheck-bank-survey 1 April 2020.